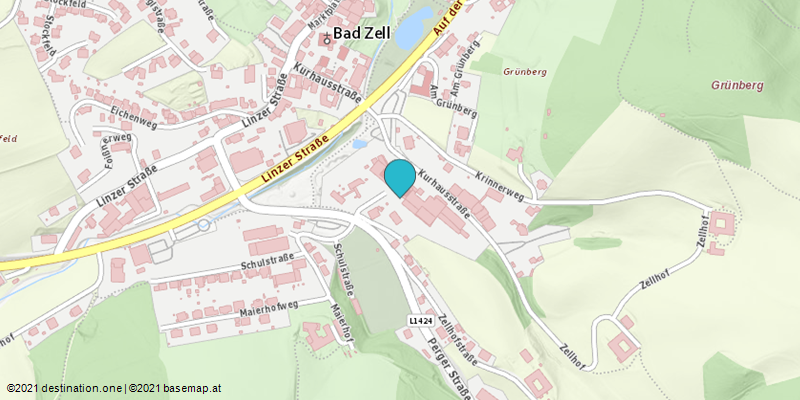 WAY OF ST JOHN DAYS AT LEBENSQUELL
Special features
From price
€ 369,00 per person
Bookable from: 1 person
LIVE HEALTHILY! LIVE ENJOYMENT!
Welcome to Lebensquell!
The health resort ****s Lebensquell Bad Zell is the unique health and enjoyment centre in the lower Mühlviertel.
We live and work in line with the motto: "Live healthily - live enjoyment!"
We offer first-class health and wellness products, combined with exclusive enjoyment for your mind and palate.

Analogous to the Way of St James, the Way of St John is a pilgrimage route, but shorter, and can be completed in three or four one-day sections. The "Twelve Stations March" leads participants towards humanity. Those who walk the Way of St John will find contemplation and satisfaction.



What makes it special: The Way of St John, or better said, the concept behind everything is not wry, but rather based on state-of-the-art medical findings and should provide pilgrims with power.



Start and destination:

In the community of A-4282 Pierbach

The starting point is located after Dorfwirt Fasching-Leitner on the lefthand side if you are coming from Linz. There is a public car park in the back.



Length: 72 km, Walking time: three or four one-day tours,



Communities: Pierbach, Schönau i.M., St. Leonhard b. Fr., Weitersfelden, Kaltenberg, Unterweissenbach, Königswiesen



Description: The landscape of the Mühlviertler Alm is very hilly. Please take this into account because all the ups and downs can be demanding. It is advisable to plan short day tours and take several days for the overall trip. Hiking experts recommend a tempo of approx. 2.5 kilometres per hour.


Services
4 days / 3 nights:
- generous breakfast buffet with a special vital corner
- relaxation in our aquatic and sauna oasis with massage benches, indoor and outdoor pools, jacuzzi, 6 different themed saunas, ...
- Fluffy robe and towels for the length of your stay
- Work-out in the hotel's very own fitness oasis on medically tested machines
- Aquatic calisthenics in our aquatic oasis
Your pilgrimage extra:
* 1 drinking bottle
* 1 hiking map
* 1 tube of LQ-Gel
Bus shuttles to the individual destinations can be reserved for a mark-up.
plus visitor's tax of € 1.60 per person and per night
Itinerary
During these four days, you can hike the Way of St John and enjoy the aquatic and sauna oasis at Hotel Lebensquell on the side to give your body the necessary balance.

On the day of your arrival, you can check into your room after 2:00 PM.
On the day of your departure, you need to check out of your room before 11:00 AM.
The price includes full-day admission to the aquatic and sauna oasis on the days of your arrival and departure.

Possible date of arrival
Mondays - Sundays
Price information
EUR 239.00 per person in a double room
EUR 284.00 per person in a single room
plus a vistor's tax of € 1.60 per person and per night
Discounts
Discounts (Age-related / Groups):
Children
Children in their parents' room:
0-2.9 years: free of charge
3-5.9 years: -50 %
6-13.9 years: -30 %
Payment methods
Payment methods
Visa

Mastercard

Diners Club

American Express

Debit card

Quick
Offer
From
€ 369,00
(per person)
OFFER
Lebensquell Bad Zell
Time period: 01.01.2019 - 28.12.2019