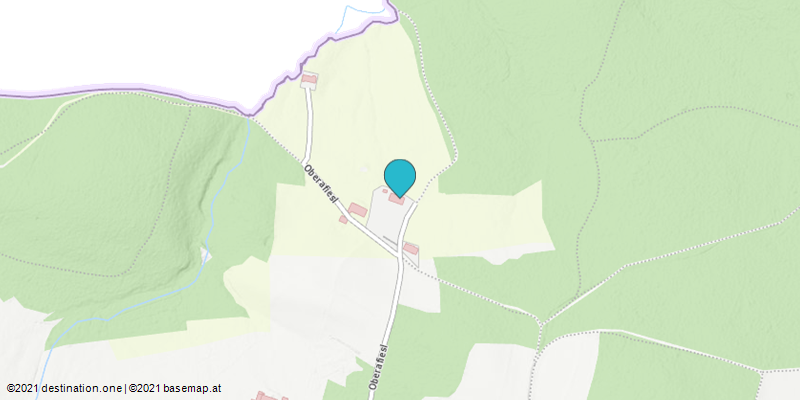 Helfenberger Hütte (Helfenberg cabin)
Special features
Pets allowed
Suitable for groups
The HELFENBERGER HÜTTE in the midst of the picturesque Böhmerwald (Bohemian Forest) located at 840 m above sea level invites all nature wallowers and active leisure time athletes as the perfect starting point for activities of any Kind.


As a self-catering cabin, it is ideal for family trips, pupil groups, hiking days, project weeks and seminars. There are sleeping possibilities for just under 70 people in 2 simple, but cosy mattress dormitories and in modest rooms.

The large meadow in a sunny, quiet location turns your stay into an adventure trip in the middle of nature!

Arrival
Accessibility / arrival
from Linz B126 to Bad Leonfelden, then B38 to Afiesl
Mühlkreisbahn (Mühlkreis train) to Haslach train station —> 14 km to Afiesl; then follow the signs

Travelling by public transport
Route planner for independent travellers
Opening hours
from 01 May until 31 October; upon request also possible in the winter months
Catering
Other information on catering
The cabin is operated on weekends and holidays at noon!
Prices
Single room: From € 20,00 To € 10,00 (per person/Night)
Camp beds / mattress dormitory: From € 15,00 To € 10,00 (per person/Night)
General price information:
Adults: in a room € 13.-; mattress dormitory € 10.-
Youths: in a room € 10.-; mattress dormitory € 7.-
Adult member of the Alpenverein (Alpine association) : in a room € 10.-; mattress dormitory € 8.-
Youth member of the Alpenverein (Alpine association) : in a room € 7.-; mattress dormitory € 5.-
Youth groups (10 people and up): in a room € 9.-; mattress dormitory € 6.-
Children under 6 years: free of charge

Unterkünfte