Tourism and Event Centre Haslach
Haslach an der Mühl, Oberösterreich, Österreich

Charming and majestic, this dignified building has been located here for almost 200 years and housed the Haslach Weavers' Museum since July 2012.
Founded by Milanese banker Nikolaus Vonwiller, the textile manufacturer played a decisive role in the economic upturn in the region. After decades of prosperity, the textile industry also declined in Haslach. The factory closed its doors in 1998. The community of Haslach purchased the desolate building and created a centre for work, celebrations and culture within these tradition-laden walls after comprehensive renovation work.

Right next to the Vonwiller premises stands the former weaving mill of Johann Obermüller. Since 1997, the Manufaktur Haslach has produced its felt and textile goods, which are famous internationally. As the building was in disrepair, the Tourism and Culture Centre Haslach Betriebs GmbH purchased this building and immediately began to remodel and renovate it. In May 2008, the Manufaktur Haslach opened its operations in the new halls.

Information
Number of seminar room/s: 2
Largest seminar room: 554m²
Largest seminar room: 450 Persons
seminar-/ venue location
Room details
Room details
Room name
Area
Cinema
Parliament
U-shaped form
Gala
Cocktail
Floor
Großer Saal
554

m²

300
100
100
200
450
1
Kleiner Saal
189

m²

180
50
50
120
200
1
Cinema Parliament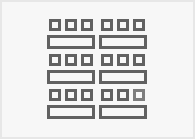 U-shaped form
Gala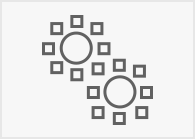 Cocktail Großer Saal
Location: Indoors
Extras
Kleiner Saal
Location: Indoors
Extras
Room details
Room details
Room name
Area
Room height
Floor
Zwischenetage
120

m²

3

m

1
Zwischenetage
Location: Indoors
Extras
Prices per person, per night
Single room: From € 29,00
Doubleroom: From € 24,00
Prices per unit, per night
Holiday apartment: From € 42,00
General price information

Rates for the renting the hall start at €220.00
Please get in touch for more information.
Location description
Haslach is a community in the Mühlviertel that is conscious of its traditions. It is located in the vicinity of the district capital of Rohrbach, approximately an hour away from Linz.

Distance (in km)
Train station: 6 km
Exit: 50 km
Parking
Parking space: 76
Bus parking space: 2
Austrian Convention Bureau
Convention Bureau OÖ (Upper Austria)
Suitable for groups
Suitable for seminars