Take a deep breath, recharge and feel the warmth of winter
Every year, the Mühlviertel region is transformed into a surprisingly varied winter wonderland. Freshly fallen snow covers meadows and forests and wraps the landscape in a blanket of white.

The wintry idyll is not just down to the gentle sporting activities to be enjoyed in nature, but wellness and culinary enjoyment as well.
Exercise in the quiet of the Mühlviertel
Snow and ice provide winter delights in the Mühlviertel
Take a deep breath and enjoy delightful wintermoments in the Mühlviertel. Riding through snowcoverd landscapes, iceskating on freezed ponds or on a sleigh ride:
In the Mühlviertel we know many ways to explore the winter wonderland.
© Foto: Oberösterreich Tourismus/davidlugmayr.at: Schneeschuhwandern im tiefverschneiten Mühlviertel
Beim Wandern in den Schneeschuhen lassen Sie sich quer durch den Winter im Mühlviertel treiben. Ob auf einem beschilderten Wanderweg oder einfach darauflos maschieren ohne Plan - die Hauptsache ist die frische Luft und die herrliche, winterliche Landschaft zu genießen. Panoramablicke erlebt man entlang der Wanderungen und auch auf zahlreichen Aussichtstürmen in der Region.
video
Follow the tracks to the Mühlviertel region
After enjoying a day of cross-country skiing, find relaxation for body and soul with a stay at the spa.


© Foto: Oberösterreich Tourismus/davidlugmayr.at: Langlaufen im Mühlviertel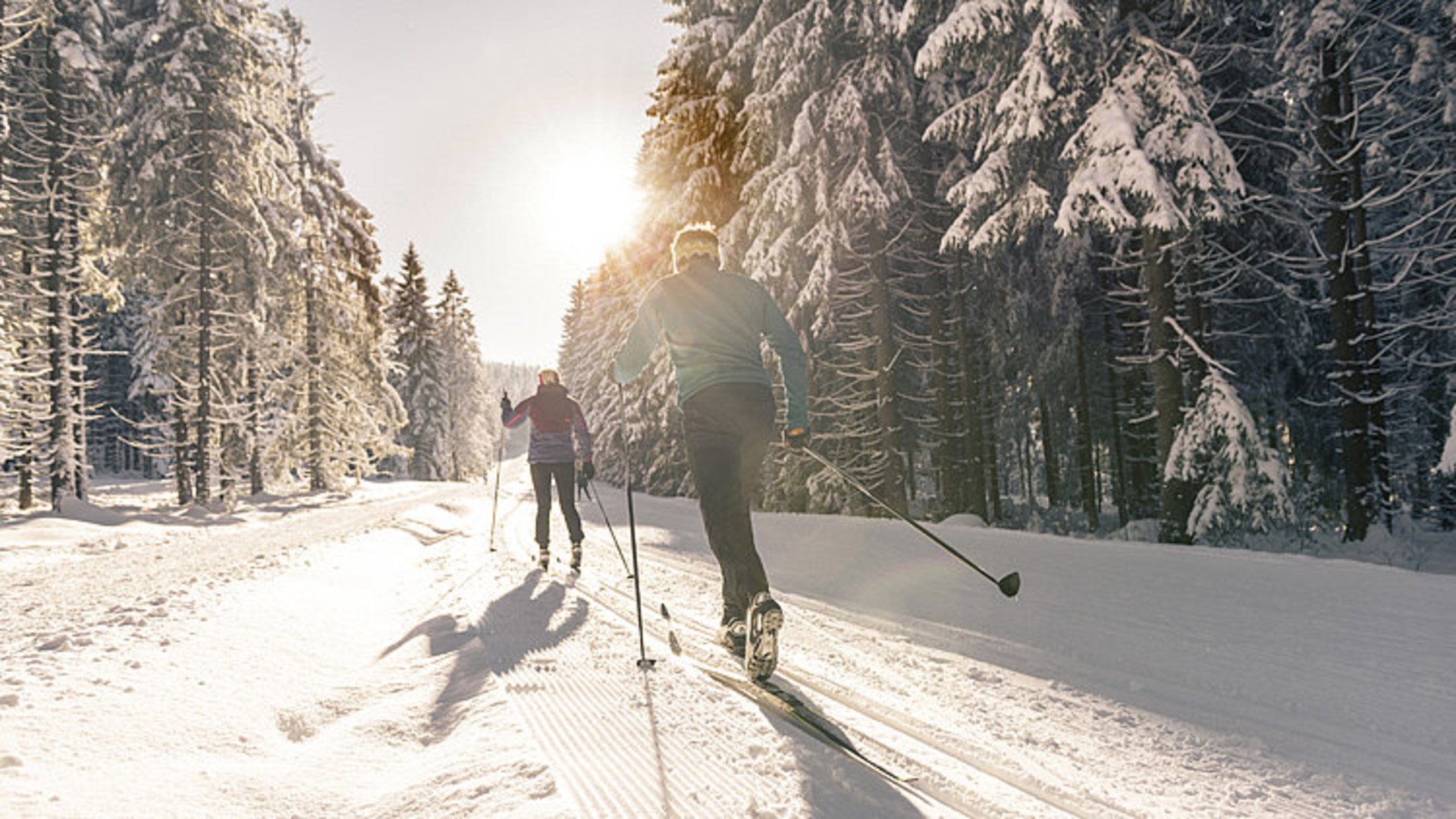 Das Granithochland erfüllt alle Voraussetzungen für ein Langlauf-Paradies. Inmitten der tief verschneiten Hügellandschaft bei strahlendem Sonnenschein wird man sportlich gefordert und gleichzeitig mit Weitblicken belohnt. In Kombination mit Wellness in den Top Wellnesshotels der Region kommt man zur Ruhe, lässt den Alltagsstress abfallen und tankt neue Energie.
video