Falkensteiner Hotel & SPA Bad Leonfelden****
Bad Leonfelden, Oberösterreich, Österreich
W-Lan

Indoor pool

sauna

(Outdoor) swimming pool

pets allowed

Suitable for groups

Non-smokers

---
Redefine enjoyment at the 4-star Falkensteiner Hotel & SPA Bad Leonfelden. Enjoyment of nature, enjoyment of peace, enjoyment of sport.


Welcome to natural enjoyment and culinary art! Those seeking rest and relaxation will feel right at home at the Falkensteiner Hotel & Spa Bad Leonfelden. Experience the 2,500 m² Acquapura-SPA complex and treatments based on Kneipp's "Five Pillars of Wellness", highly modern rooms, Alpine-Adriatic cuisine with a regional touch, and a varied sports programme.


Number of rooms/beds, maximum occupancy
Number of rooms: 117
Number of beds: 234
Number of rooms per room type
Doubleroom: 102
Suite: 15
Size: 30m²
Rooms (total): 30
---
Size: 35m²
Rooms (total): 13
General equipment
Lounge
Library / reading rooms
TV room
Garden
Internet corner
Sunbathing area
Elevator
Safe
Shoe cleaning machine
Wifi (free of charge)
Night porter
Reception
Toilet facility
Other equipment
Enjoyment of nature and culinary arts in a contemporary & pleasant atmosphere.
Enjoy the inimitable architecture, which combines modern and traditional features to create a warm and welcoming ambience.
Gastronomy
Cash (Non-smoking area available)
Breakfast room (Non-smoking area available)
restaurant (Non-smoking area available)
Garden / Patio
Additional to the gastronomy
Wine cellar
Sport and recreational facilities
Storeromm (lockable)
Ski storage room
Drying room for sports equipment
Wellness facility
Beauty center
Steambath
Gym
Indoor pool
Infrared cabin
massage
sauna
(Outdoor) swimming pool
Service
Office services
Baggage keepsafe
Baggage transport
Bike rental
Front office staffed around the clock
Transfer (airport, train station, ...)
Wake-up call
Newspaper service
Room service
Shuttle service
Free shuttle service for hotel guests.
Other services
Concierge, cleaning, phone service, night porter, lobby, drinks service on each floor.
Prices per person, per night
Doubleroom: From € 194,00
Junior suite: From € 224,00
Suite: From € 234,00
General price information
Prices & included services 2015

DR Standard from € 95.00
Double room Comfort from € 115.00
Double room Superior from € 125.00
Junior Suite from € 135.00
Mühlviertl Suite, Deluxe Junior Suite, Kuschelsuite from € 145.00
Spa Suite from € 155.00

In euro / per person / night / including half board; VAT included in the price
Visitor's tax is not included in the price: per person over 16 years/day € 1.65;
Overnight stay / breakfast on request: minus € 15.00
SR surcharge (single room subject to availability): € 30.00 per night
Early check-in (after 9 am - no breakfast): € 15.00 per person, only use of SPA € 10.00 per person
Late check-out (until 6 pm): € 15.00 per person, only use of SPA € 10.00 per person


cancellation terms and conditions
Free cancellation up to 7 days before arrival.
Discounts (Age-related / Groups)
Children
Children's discount per child in room with two full-paying adults
0-2.9 years: free
3-5.9 years: € 30.00
Discounts (Memberships)
ÖAMTC Member
10% discount
Information
Number of seminar room/s: 3
Largest seminar room: 142m²
Largest seminar room: 100 Persons
Largest event hall: 142m²
Largest event hall: 100 Persons
Total internal floor space: 420m²
fringe events
Meetings & conferences above the mist line Our high-quality and excellently equipped conference and event complex with open terraces offers the ideal framework for special meetings and conferences. A stunning view, state-of-the-art conference technology, coupled with plenty of creative and exciting leisure options after work. Whether at our spa complex (spanning 2,500m²), the bar, the Vinotheque or the fireplace parlour, you will find the ideal space here for work, rest and play.
venue location - free technical equipment
Beamer
standard technology
W-Lan
microphone
Büehne
Technical features
Wifi, microphone, overhead projector, lectern, phone, seminar assistance, fax, projector, flip chart, pin boards, presentation toolkit, DVD player, big screen, canvas, copier, catering.
venue location - technical equipment charged
DVD player, large screen, microphones
seminar-/ venue location
Room details
Room details
Room name
Area
Cinema
Parliament
U-shaped form
rooms
Room height
Bavaria [*]
65

m²

40
25
20
1
2

m

Bohemia [*]
81

m²

60
30
24
1
2

m

Lentia
75

m²

60
30
20
1
2

m
[*] This involves a combination of one or more rooms.
Cinema Parliament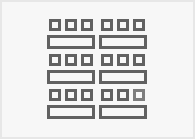 U-shaped form
Bavaria
Location: Indoors
Extras Technical equipment
Bohemia
Location: Indoors
Extras Technical equipment
Half-board
Dinner
Breakfast
Breakfast buffet
other information on catering
Own farm produce, organic products, healthy cuisine, international cuisine, regional specialities, wellness dishes, home cooking, vegetarian cuisine, freshly prepared regional delicacies - all in a wonderful ambience of wellbeing. Enjoy the fabulous creations of our chefs, who blend lip-smacking yet healthy dishes with regional and traditional Upper Austrian influences in a truly inimitable way. Start your day with whatever suits you: a first-class breakfast buffet prepared with love and creativity. Local businesses provide advice and supply us with regional specialities. Gorgeous terraces and parlours for up to 250 persons round off this delightful atmosphere!
Elevation
756 m
Location description
On the outskirts of Bad Leonfelden
Peaceful location
Great hiking opportunities
Wonderful view


Distance (in km)
Center: 1 km
Train station: 36 km
Airport: 46 km
Bus parking space: Near by
Bus station: 1 km
Pool: 3 km
Lake: 42 km
Trail: Near by
Shopping possibility: 1 km
Ski lift: 2 km
Accessibility / arrival
LOCATION

Bad Leonfelden is situated in the Upper Austrian region of Mühlviertel, approx. 28 km north of Linz.

GPS coordinates: LAT: 48.528196, LON: 14.305425


Parking
Parking space: 200
Parking area for disabled: 4
Bus parking space: 4
E-service station / recharging station
Charging point for electric cars (free of charge)
Shuttle service
Free shuttle service for hotel guests.
Reception is open around the clock!


Number of stars according to the chamber of economy
4 Stars
ÖHV- Austrian Hotel Association
Suitable for groups
Pets allowed
Suitable for seniors
Suitable for single travelers
Suitable for bus tour groups
Suitable for business travelers
Suitable for seminars
Suitable for friends
Suitable for couples
Room / apartment available for non-smokers
Other special suitabilities
Solo travellers, business travellers, allergy sufferers, wheelchair users, families, seniors, non-smoking establishment.
Please get in touch for more information.
other information
handicapped accessible lift
lift door width minimum 80 cm
Restaurant / coffee shop
Toilet facility for disabled people in the restaurant area
Sanitary area of the accommodation
Terrace / balcony

Your enquiry
Please fill in all fields marked *.
Non-binding enquiry
Please fill in all fields marked *.